Introduction
Are you a Singapore homeowner looking for inspiration and guidance for your home's interior design? Look no further than these top interior design books! Whether you're a beginner or a seasoned pro, these books offer valuable insights and expert advice on everything from decorating basics to advanced techniques. In this article, we'll explore some of the most highly recommended interior design books for Singapore homeowners to read and learn from. Get ready to transform your home into a stylish and functional space with the help of these essential design books.
The Top Interior Design Books Every Singapore Homeowner Should Read (Table)
| Book | Author | Description |
| --- | --- | --- |
| Homebody: A Guide to Creating Spaces You Never Want to Leave | Joanna Gaines | A book by the star of HGTV's Fixer Upper that shows how to create a home that reflects your personality, style, and needs. It also provides practical tips and insights on different design styles. |
| Interior Design Playbook In The New Normal From Foyr Neo | Foyr Neo | A book that offers guidance and inspiration for interior designers and homeowners in the post-pandemic world. It covers topics such as wellness, sustainability, technology, and hybrid spaces. |
| It's the Little Things: Creating Big Moments in Your Home Through The Stylish Small Stuff | Susanna Salk | A book that showcases how small details can make a big difference in your home. It features examples from top designers and celebrities on how to use accessories, art, lighting, and more to create a stylish and personal space. |
| A House By the Sea by Bunny Williams | Bunny Williams | A book that takes you inside the renowned interior designer's seaside home in the Dominican Republic. It reveals her design secrets, tips, and sources for creating a relaxed and elegant retreat. |
| Styled: Secrets for arranging rooms, from tabletops to bookshelves by Emily Henderson | Emily Henderson | A book by the winner of HGTV Design Star that teaches you how to style any room in your home. It includes 10 easy steps, 100 amazing tips, and 1,000 stunning photos to help you find your style and transform your space. |
The Top Interior Design Books Every Singapore Homeowner Should Read
The Classics on Interior Design
When it comes to interior design, sometimes it's best to turn to the classics. These timeless books have stood the test of time and remain relevant today. As an interior designer, I often recommend these books to my clients as a starting point for their design journey.
"The Decoration of Houses" by Edith Wharton and Ogden Codman Jr. is a must-read for anyone interested in classic design principles. "A Pattern Language" by Christopher Alexander, Sara Ishikawa, and Murray Silverstein is a comprehensive guide to creating functional and beautiful spaces. For a more modern take on design, "The Elements of Style" by Erin Gates offers practical tips and advice for creating a stylish home.
And for those looking for inspiration from a master designer, "The Decorated Home" by Meg Braff is a must-read. These books are sure to inspire and guide you on your interior design journey.
Trending Books on Interior Design
If you're looking for some fresh inspiration for your home decor, you can't go wrong with the latest trending interior design books. Here are a few of the best:
"Down to Earth: Laid-back Interiors for Modern Living" by Lauren Liess
Lauren Liess is a popular interior designer and blogger known for her relaxed, natural style. In "Down to Earth," she shares tips and tricks for creating a cozy, inviting home that feels connected to the outdoors.
"Live Beautiful" by Athena Calderone
Athena Calderone is a lifestyle guru and host of the popular "EyeSwoon" blog. Her book "Live Beautiful" offers a glimpse into her own impeccably styled Brooklyn home, as well as tips for creating a beautiful, functional space that truly reflects your personality.
"The New Southern Style" by Alyssa Rosenheck
Alyssa Rosenheck is a photographer and stylist who has worked with some of the biggest names in interior design. Her book "The New Southern Style" celebrates the modern, eclectic aesthetic that's emerging in the American South.
"Modern Americana" by Max Humphrey
Designer Max Humphrey is known for his playful, eclectic style, which blends classic Americana with bold, contemporary touches. In "Modern Americana," he shares his tips for achieving a look that's both timeless and of-the-moment.
Whether you're a seasoned design enthusiast or just looking for some fresh ideas, these trending interior design books are sure to inspire you to create the home of your dreams.
Books on Design Theory and Techniques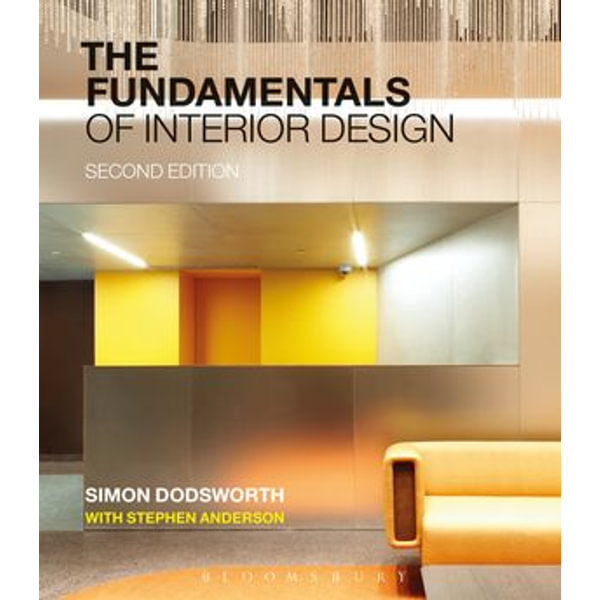 Design theory and techniques are essential for creating beautiful and functional spaces. Whether you are a professional interior designer or simply someone who loves to decorate, understanding the principles of design is crucial. Some of the best books on design theory and techniques include "Interior Design: A Critical Introduction" by Clive Edwards, which explores the history and theory of interior design, "Color Psychology for Interior Design" by Karen Haller, which delves into the psychology behind color and how to use it effectively in design, and "The Fundamentals of Interior Design" by Simon Dodsworth, which covers the basics of space planning, lighting, and materials. With these books as your guide, you'll have the knowledge and skills to create stunning interiors that reflect your personal style and meet your functional needs.
Specialty Topics
If you're looking for some specialty interior design books to take your home decor game to the next level, then look no further than these titles. "Eco Chic: The Fashion Paradox" by Sandy Black offers a unique perspective on sustainable fashion and how it can be applied to interior design.
"The Well-Dressed Home: Fashionable Design Inspired by Your Personal Style" by Annette Tatum focuses on creating a home that reflects your personal fashion style. And if you're in need of organization tips, "Remodelista: The Organized Home" by Julie Carlson and Margot Guralnick provides practical advice on how to declutter and create a stylish, organized home.
With these specialty books, you'll be able to take your interior design skills to the next level and create a truly personalized and functional home.
Inspirational and Creative Ideas
As an interior designer, I know how important it is to find inspiration and new ideas for your home decor. That's why I've compiled a list of the top interior design books every Singapore homeowner should read. If you're looking for some creative and inspirational ideas, these books are a great place to start. Here are some of my recommendations for books that cover inspirational and creative ideas:
Inspirational and Creative Ideas
"Homebody: A Guide to Creating Spaces You Never Want to Leave" by Joanna Gaines
"Wabi-Sabi Welcome: Learning to Embrace the Imperfect and Entertain with Thoughtfulness and Ease" by Julie Pointer Adams
"The Kinfolk Home: Interiors for Slow Living" by Nathan Williams
These books are great resources for homeowners looking to infuse their living spaces with creative and inspiring ideas. From the cozy and welcoming spaces created by Joanna Gaines to the understated elegance of wabi-sabi style, these books offer unique perspectives on design that will help you create a home that truly reflects your personality and style.
Conclusion
In conclusion, interior design books are an excellent way to gain inspiration and knowledge about designing and decorating your home. There are plenty of options available in the market, but the top interior design books every Singapore homeowner should read are those that provide timeless and practical advice. From classic design theory and techniques to trendy and creative ideas, these books offer a range of styles and approaches to suit different tastes and preferences. Whether you are a seasoned homeowner or just starting, investing in these books can help you create a beautiful and functional living space. So, pick up one of these books and get ready to transform your home into a stunning masterpiece.
FAQs
What should I look for in an interior design book? When searching for an interior design book, there are a few key things to look for to ensure you get the most out of your reading experience. Some important factors to consider include the author's background and credentials, the book's focus on either theory or practical application, and whether the book features high-quality visuals and photographs to inspire and educate.
How do I know if a book is relevant to my design style? One of the best ways to determine if an interior design book is relevant to your personal style is to read reviews from other readers or industry experts. You can also check out the book's table of contents or preview a few pages to get a sense of the content and writing style. If you're still unsure, consider reaching out to the author or publisher for more information.
Can I find interior design books at the library or online? Yes, you can find a wide variety of interior design books at your local library or online through book retailers like Amazon or Barnes & Noble. Many libraries offer online resources as well, including digital books and audiobooks, which can be accessed from the comfort of your own home.
Should I prioritize reading over hiring an interior designer? Reading interior design books can be a great way to gain inspiration and knowledge about design principles and techniques. However, it's important to remember that hiring an interior designer can provide personalized guidance and expertise, as well as save time and prevent costly mistakes. Ultimately, it's up to you to decide what works best for your individual needs and budget.
---
How Dwellaholic Can Help You Create Your Dream Space with Our ID Expertise
Residential Design Expertise Dwellaholic specializes in creating stunning and functional residential designs that cater to your specific needs and preferences. They're committed to transforming your space into a comfortable and stylish haven, making it the perfect spot for relaxation and enjoyment.
Commercial Design Skills Aside from residential projects, Dwellaholic also excels in commercial design. Their team of experts understands the unique requirements and challenges of designing for businesses, and they're dedicated to crafting spaces that are both visually appealing and highly efficient.
Tailored Solutions Dwellaholic takes the time to truly understand your design needs, ensuring that every solution is tailored to your specific requirements. They believe in creating unique spaces that reflect your personal style, while also being functional and practical.
Top-notch Professionals The Dwellaholic team consists of experienced and talented professionals who are dedicated to their craft. They work tirelessly to create exceptional designs, ensuring that your space is both beautiful and functional.
Great Customer Service Dwellaholic prides itself on providing exceptional customer service, making sure that every client feels heard and valued. They're always available to answer questions, provide guidance, and address any concerns you might have throughout the design process.
Choose Dwellaholic for an Unforgettable Design Experience
In conclusion, choosing Dwellaholic for your residential or commercial design needs means investing in top-quality, personalized, and innovative design solutions. Their dedication to client satisfaction, paired with their exceptional team of professionals, makes them the ideal choice for creating the space of your dreams. Don't wait any longer—get in touch with Dwellaholic today and embark on an unforgettable design journey.
Get started on your next design project with Dwellaholic and let us bring your vision to life!
Contact Dwellaholic